Rana Blair
"Full Sail Partners takes a collaborative approach by bringing in the best resource to assist firms. The best part of working with our team is their dedication to our client."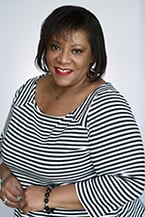 Professional History
Rana Blair is a Principal Consultant at Full Sail Partners with more than 20 years of experience working with finance, operations, human resources and administrative teams. As an accounting professional with broad operational experience, Rana's background provides her a unique ability to provide project-based professional services firm guidance on how to best streamline and improve operations. Rana provides consulting services on the Deltek Vision and Vantagepoint finance and project management applications. She is an evangelist for the power of collaborative innovation and the use of the system as the primary source of information and analysis.
Previously, Rana was a Partner at an engineering firm focused on electrical engineering and telecommunications for healthcare, higher education, private corporations and private developers. During her tenure, she oversaw and was responsible for the implementation of Deltek Vision. Her responsibilities included database administration and ensuring full implementation of the product.
Rana is a veteran presenter at Deltek with topics ranging from company metrics to project planning to social collaboration. She is a past User Group leader for the Sacramento User Group in California and regularly presented on Deltek Vision best practices. Rana has earned a Bachelor of Science in Accountancy from California State University, Sacramento.
Specialties
Extensive background in the following broad-based competencies:
Deltek Vantagepoint & Vision | GAAP Accounting | Process Improvement | Internal Controls | Strategic Management | Human Resources | Social Collaboration | Resource Planning | Project Controls and Reporting | Revenue Recognition | Overhead Allocation and Distribution