Rick Childs
"What we invest at the front end of a Vision implementation shortens the learning curve for people who eventually use the application, because we've developed a tool that is truly customized to their needs."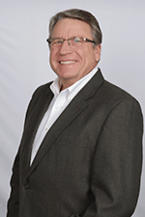 Professional History
As a Principal Consultant with Full Sail Partners, Rick supports Deltek Vision and Vantagepoint clients. Having led more than 100 Vision implementations since 2003, he is an experienced consultant. His tenure began with Innovative Solutions Group (ISG) in 2003, the precursor to Full Sail Partners.
With knowledge of Deltek legacy software such as Sema4, Rick can assist firms with conversions to Deltek Vision and Vantagepoint. Additionally, working directly with Full Sail Partners developers in the customization group, he can offer solutions that extend the benefits which users realize from their Deltek systems.

Rick has a finance degree from Colorado State University and more than 20 years of management and accounting experience with manufacturing, professional services and architectural/engineering firms.