Sarah Gonnella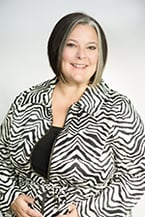 Professional History
Sarah Gonnella has been providing CRM consulting and marketing direction for the firm for 10 years. As the VP of Marketing and Sales for Full Sail Partners, Sarah oversees the internal marketing and business development efforts for the firm. She also provides consulting services to clients that use Deltek Vision's CRM, Custom Proposal and Government modules. She is a graduate of Truman State University in Missouri.
A results-driven marketing professional with more than 20 years of marketing experience, she has provided guidance to A/E/C, environmental and energy, management consulting, and government contracting firms. She is an award-winning marketing professional with demonstrated ability to streamline operations and increase productivity. She earned recognition (Quality Control/Quality Assurance and Employee of the Year awards) at an Atlanta-based A/E firm that recruited her to rebrand the company and streamline their proposal process.
She is on the Society for Marketing Professional Services (SMPS) National Technology Committee and the Executive Advisory Council of the SMPS Atlanta Chapter. She previously served as President of the SMPS Atlanta Chapter and for her contributions to the Chapter, she received the Pacesetter Award.
Specialties
Deltek Vision CRM / Proposal / SF330 Customization | Enterprise Resource Planning (ERP) | Strategic Planning & Leadership | Database & Research Marketing | Corporate Branding & Identity | Budget Planning | Event & Tradeshow Management | Proposal & Presentation Development | Graphic Design | Web, Social Media, SEO Design & Analysis | CRM data mapping from Deltek CRM, Cosential, FileMaker, ACT!, Goldmine, Outlook, Quickbooks, and more.