Terri Agnew, CPA
"Full Sail Partners is a collaborative team with an array of industry and consulting experience that will enable me to find the best solutions for clients."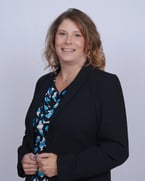 Professional History
Terri Agnew is a Principal Consultant at Full Sail Partners. Terri is a CPA and was a Controller for service organizations for nearly her entire career. Additionally, she has been working with Deltek Vision and Vantagepoint for more than 15 years with both engineering and architecture firms.
She found her passion which is to find ways to utilize Deltek Vision and Vantagepoint more effectively, by creating efficiencies for staff that ultimately increase the bottom line. Therefore, she loves helping clients implement best practices to improve their business processes and maximize their investment in Vantagepoint/Vision. Terri has performed dozens of optimization workshops, project management workshops, and new client training sessions. Terri has a curious mind and will help clients explore why things are done in certain ways and explore opportunities for improvement.
Specialties
Extensive background in the following broad-based competencies:
Deltek Vantagepoint & Vision | GAAP Accounting | Process Improvement