The Sweet Metrics of Success: Defining, Measuring and Sharing Firm Performance within Deltek Vision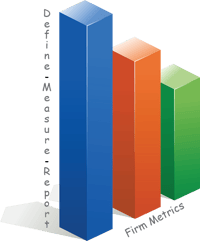 Lip-smacking sweet metrics! Join this session as we focus on the importance of defining, measuring and reporting firm metrics to understand if your firm is improving your performance. We will identify sources of measurement and discuss publishing performance goals. Join us as we examine several tools for monitoring metrics and how to make metric reporting part of your reporting cycle within Deltek Vision.
Attendees will:
Learn which sources of measurement can be used to track and improve your firm
Identify metrics every firm should be tracking
Understand how all stakeholders are motivated by publicized targets and performance goals
Examine an array of metrics and various tools that can be used to measure and display performance to foster responsiveness, and motivate teams
Download to learn how to define, measure and report firm metrics. Register and we'll send you the recording.
Speaker: Rana Blair