How to Save Time and Money Through Automation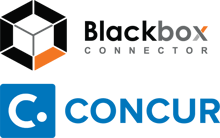 How much time does your organization spend manually entering information, only to have to copy it again into your ERP system before you can use it?
In accounting, approximately 47% of accounts payable professionals consider manual processes their biggest challenge.
If you are still using a manual expense and AP process, there is no better time than the present to make the move to an automated system. The cost of implementing new expense technology easily makes up for itself in the time and money saved, and gives your finance team the visibility they need to track expenses and properly forecast your company's spend.
Presenter:
Tanya Drake, Director of Add-on Technology