Welcome to Deltek Vision 7.4: What's New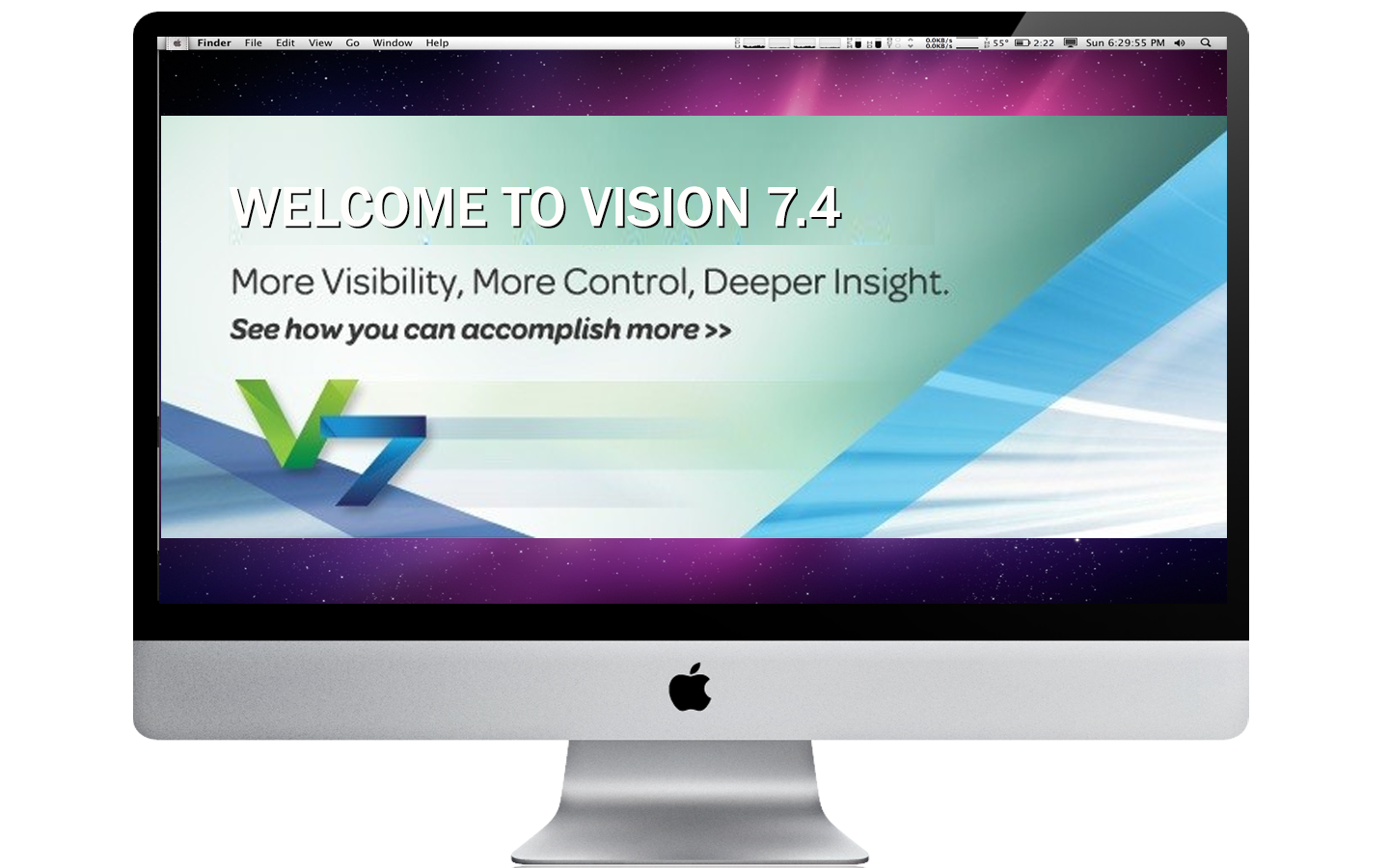 Deltek Vision 7.4 is here and it is the most feature rich release of Vision to date. Deltek has continued the tradition of providing efficient, streamlined solutions to strengthen core operations. Join the Full Sail Partners' team of Vision experts to get up to speed on the newest release of Deltek Vision, and start doing more!
Register to join us for this free virtual webinar as we review the latest enhancements and features introduced with Deltek Vision 7.4, including:
• Invoicing Enhancements - including new options in the Template Editor
• Accounting Improvements and Automation
• Purchasing & Approvals workflows - including the new Equipment Info Center (only for purchasing clients)
• Resource Planning Improvements - including Task Dependencies
• and more!
Join us to see how Deltek is extending Vision to improve your operating efficiency and also ask the Full Sail Partners team your questions. Can't attend the live webinar? Register and we'll send you the recording.
Presenters:
Rana Blair is a champion for firms' Administrative and Operations teams, she provides consulting services for clients looking to increase efficiency utilizing automation, documented processes, and effective communication. An accounting professional with broad operational experience, Rana has more than 20 years' experience working in or leading every operational position. With a unique ability to understand business software and apply functionality to meet organizational needs, Rana has truly been on the forefront of leveraging the power of Deltek Vision for the smaller firm.
With a passion for efficient, meaningful, and targeted communication, Rana has truly become an evangelist for the power of collaboration using Deltek Kona.
Wendy Gustafson is an accounting professional with more than 25 years of accounting experience. As Controller at Full Sail Partners, a Deltek Premier Partner, she oversees accounting, system management and human resources at the firm. As a past consultant and trainer she specializes in accounting processes, system automation, and Deltek Vision functionality. With her years of experience, including more than 15 years in the architectural and engineering industry, she is uniquely prepared to find financial and system solutions using industry best practices for Deltek Vision.
Nicole Temple's professional experience includes more than 15 years of industry experience maintaining AR, AP, and payroll processes and records. Nicole is a seasoned presenter and instructor with Deltek University where she trained dispersed, cross-functional teams through the entire project lifecycle process.
Her unique experience of working with Deltek Vision as both the front end as an accounting user and back end as a consultant, provides clients with a strong functional foundation to address their daily challenges. Clients enjoy her energy and enthusiasm combined with her depth of experience. The combination has resulted in a successful track record of assisting firms in the training and implementation of Deltek Vision software, methodologies, and best practices.