White Paper: Thinking Out Cloud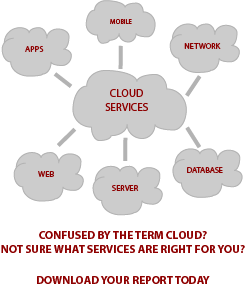 With all the buzz surrounding the cloud, it's easy to feel as if your business may either be missing out on a great opportunity to streamline your resources and infrastructure, or alternately, that the hype may be over-reaching in terms of what it could offer your business. While utilizing the Cloud does offer some distinct advantages for businesses, it's not always for everyone.
This white paper addresses some commonly asked questions/issues, such as:
What is cloud computing?

What should your company look for in cloud computing services?
When is the cloud not right for your firm?
When the cloud may be a good for your firm.
What cloud services are available?