Whitepaper: The Positive Impact of an Effective Talent Management Strategy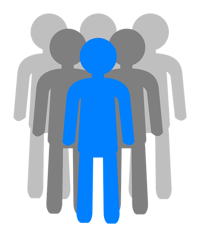 In the strategic planning for many companies, talent management has often been placed low on the totem pole and considered not as significant as other aspects of the business operation. What has been overlooked by many companies is the negative financial and public relations repercussions from poor talent management. There are very high costs associated with continuously hiring and rehiring employees, and word of mouth regarding low employee morale or bad applicant treatment spreads quickly causing difficulty with hiring talent at all.
With an effective talent management strategy in place, financial burdens will be lessened, and recruitment and retention of the best talent will see an increase. This talent management strategy will also leverage technology to track talent management metrics and ensure the strategy is working. Thus, companies using effective talent management strategies will run more efficiently and successfully.
This whitepaper highlights the 5 key components of an effective talent management strategy. Fill out the form on the left to get your free copy of this whitepaper.