Featured Firm Interviews
Wiss, Janney, Elstner Associates, Inc. Interview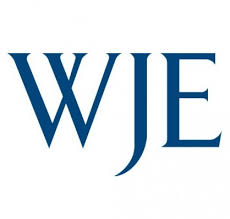 Full Sail Partners and its client, Wiss, Janney, Elstner Associates, Inc. (WJE), were selected for the Partner Award for Deltek's 2012 Project Excellence Awards Program. The Partner Award recognizes a Deltek partner, and customer, that together have delivered an exceptional Deltek solution implementation.

"As the leader in solving the world's most challenging construction-related problems, WJE works on more than 7,000 projects a year. Our project management, time, and accounting systems must not let us down," said WJE Associate Director of Finance and Controller, Steven Schmit. "We are honored to receive this award recognizing the partnership between WJE and Full Sail Partners, whose expert guidance and support has been so critical to the successful implementation and ongoing operation of Deltek Vision within our firm."

Full Sail Partners built numerous workflows in Deltek Vision such as conflict checking, project initiation, billing, and project status report. As a result, WJE realized an annual savings of about $1.8 million and a reduction in DSOs of 45 days. The cost to purchase and implement Deltek Vision paid for itself over 30 times in just one year.


View more featured firms: