Nicole Temple
"Full Sail Partners focuses on providing a software implementation delivery process that ensures quality work, products, and an integrated solution in a timely manner, on budget."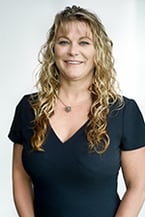 Professional History
Nicole's professional experience includes more than 15 years of industry experience maintaining AR, AP, and payroll processes and records. Nicole, Senior Consultant for Full Sail Partners, is a seasoned presenter and instructor with Deltek University where she trained dispersed, cross-functional teams through the entire project lifecycle process.
Her unique experience of working with Deltek Vision as both the front end as an accounting user and back end as a consultant, provides clients with a strong functional foundation to address their daily challenges. Clients enjoy her energy and enthusiasm combined with her depth of experience. The combination has resulted in a successful track record of assisting firms in the training and implementation of Deltek Vision software, methodologies, and best practices.
Specialties
Extensive background in the following broad-based competencies:
Deltek Vision | Payroll Processes | AR | AP | Reporting