Automating CRM Success with
Deltek
Vantagepoint Workflows
Are you ready to take your CRM efficiency to the next level with Deltek Vantagepoint? Discover the power of automated workflows, designed to transform your routine tasks into streamlined processes.
In this engaging session, we will be focusing on how to build and implement effective workflows for CRM information collection and management. Lindsay Diven, Marketing Manager, will be your guide in exploring the robust capabilities of Vantagepoint workflows.
You will witness the creation of three practical workflow examples, each tailored to demonstrate the ease and efficiency of automation within the Vantagepoint environment. These examples will specifically address:
Streamlining updates and alerts for project in pursuit.

Enhancing project information management for proposals.

Optimizing employee data processes in the employee hub.
Join us on Wednesday, January 24, 2024 at 1pm ET. This webinar is a must-attend for those who are keen to leverage Deltek Vantagepoint's advanced features to automate and refine their CRM strategies. Whether you're new to Vantagepoint or looking to enhance your current setup, you'll leave with valuable insights and practical skills to elevate your CRM practices.
Presenter:
Lindsay Diven, Marketing Manager
**All registrants will receive a recording of the presentation along with any presentation materials within 24 hours after the live event.
***Please note that a Zoom account is required to attend the live webinar. If you are prompted to login to Zoom to join the webinar, use your email address and password for Zoom. Your password is not the event passcode. 


Mini-Demo 15-minute demo,
15-minute Q&A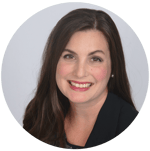 Presenter: