Better Results: Skills Development and Corrective Action Plans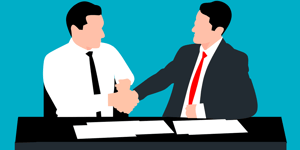 After a performance management plan is in place, monitoring and giving feedback is quintessential to driving employee improvement, and during a performance evaluation opportunities for improvement may be identified. Sometimes a corrective action plan is required when alignment is not met, but many times skills development is the appropriate plan to implement.

In a previous webinar, Tasia Grant, PHR, discussed creating an effective employee performance management model using more frequent feedback and treating employees as assets. Building upon this webinar, Tasia will explore the next steps firm leaders can take to help an employee meet their mutual goals and how to address those areas where improvement is needed.
During this webinar, attendees will better understand the difference between performance improvement and corrective action plans, and how to determine the appropriate course of action that will yield the best results. Attendees will also learn best practice examples of wording, methods of communication and follow-up techniques related to skills improvement and corrective action plans.
Download this webinar to find out how to drive continuous development and improvement at your firm.
Speaker:
Tasia Grant, PHR, Human Resources Consultant at Full Sail Partners