Gain Control of Your Spend Management Processes with the Blackbox Connector for Deltek Vision and Concur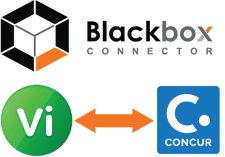 Every business needs to manage and control its travel and expense processes to ensure budget compliance. However, this is increasingly difficult because the way businesses purchase is changing, the number of vendors they work with is likely growing, and the role employees play in those purchases is evolving.
Having travel, expense, and invoice services integrated with Deltek Vision provides a connected process for managing your spending.
During this webinar, attendees will learn how to:
Ensure compliance with your travel and spending policies
Fulfill your duty of care obligations by having an easy way to determine where your employees are when there's a disaster or emergency
Track and manage spending by automatically integrating data from corporate credit card providers, and receipts directly from key suppliers, so you can pull in and classify individual charges
Reduce weeks of invoice wrangling to a few days of automated online processing by automatically capturing and routing invoices from multiple sources, then managing approvals
Provide more global flight and hotel vendor choices to your travelers by integrating data from travel suppliers
See how the Blackbox Connector automatically pulls employee, project and other key information over to Concur, and pushes expense reports, receipt images, invoices and more back into Vision and ready for posting.
Presenters:
Wendy Gustafson, VP of Finance & General Manager at Full Sail Partners
Chris Llorente, Director of Business Development at Concur