Wendy Gustafson
"Clients tell me that Vision has connected their accounting department to the rest of the company in a new way: where brick walls once separated proposal and A/R tasks, Vision creates a new sense of continuity and communication."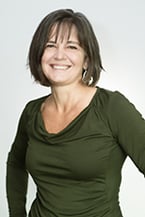 Professional History
As General Manager for Full Sail Partners, Wendy oversees accounting and human resources at the firm. She previously, provided consulting and training services to Full Sail Partners clients providing them insight on accounting processes and Deltek Vision functionality.
With 25 years of accounting experience, including 12 years in the architectural and engineering industry, she is always prepared to guide clients developing financial solutions and best practices using Deltek Vision®.
Specialties
Deltek Vantagepoint & Vision | GAAP Accounting | Process Improvement | Internal Controls | Strategic Management