Powering Project Success with Deltek Talent – Automate Job Postings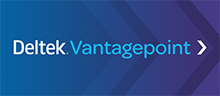 Awesome, your firm just won a new project! On the other hand, now you need to quickly fill the newly open employment opportunities at your firm. While the entire hiring process can be costly and time consuming for your HR department, with the introduction of Deltek Vantagepoint and Talent, using a prehistoric manual hiring process is now extinct.
Winning the war on talent and having the right people on the right project has never been easier.
Watch this 8 minute mini demonstration to see how easy it is to post a new job requisition and cross post in minutes!
Presenter:
Joel Slater, Product Sales Manager at Full Sail Partners
Make sure to check out all the demos in the Powering Project Success with Deltek Vantagepoint series.