Powering Project Success with Deltek Vantagepoint – Capture Project Information for Proposals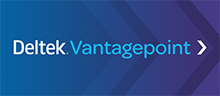 When clients are seeking a professional services firm to implement their project, they want to know about your firm's past experience. Each RFP has unique requirements and often the marketing professionals are under a tight deadline to produce the proposal response. With Deltek Vantagepoint, accurate project information you need is at your fingertips to create proposals faster with more accurate information!
Watch this 7 minute mini demonstration to see how to capture and store your project information from the moment you hear about a potential new project through project completion.
Presenter:
Lindsay Diven, CPSM, Senior Consultant at Full Sail Partners
Make sure to check out all the demos in the Powering Project Success with Deltek Vantagepoint series.