Powering Project Success with Deltek Vantagepoint - Intuitive Reporting to Ensure a Profitable Firm via Profitable Projects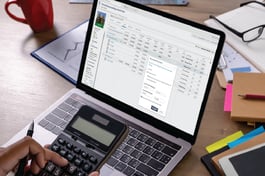 Successful projects generally equate to a profitable firm. Luckily, Deltek Vantagepoint provides intuitive reporting tools that allow project managers and upper management to quickly view the status of their projects and identify projects that may need extra attention. During this mini demonstration, you will see how Vantagepoint's reporting tools allow project managers to quickly assess the overall "health" of their projects. Additionally, you will see how the upper management can produce an "Income Statement" using project reporting, and how they can use the drill-down features to pinpoint the problem projects.
Download now for a nine minute mini demonstration on how project managers can use reporting tools to keep projects on track.
Presenter:
Rick Childs, Senior Consultant at Full Sail Partners
Make sure to check out all the demos in the Powering Project Success with Deltek Vantagepoint series.