Powering Project Success with Deltek Vantagepoint – Quickly Build Project Plans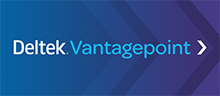 Running a successful project requires that all team members have the right information when they need it the most. With Deltek Vantagepoint, project team members can quickly build project schedule and budgets. When building a plan, Project Managers can use generic resources to budget hours before assigning actual resources. Add groups of resources to multiple Phases and Task using the Bulk Assignment feature makes scheduling the right people from the start easier to deliver successful projects.
Watch this 12 minute mini demonstration to see how easy it is to enter and update project information!
Presenter:
Rana Blair, Senior Consultant at Full Sail Partners
Make sure to check out all the demos in the Powering Project Success with Deltek Vantagepoint series.