Powering Project Success with Deltek Vantagepoint – Quickly Update an Existing Project Plan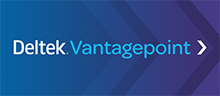 The key to ensuring that the most current data is visible to other users is to allow Project Mangers to update their projects quickly. When Project Managers take action such as changes to dates, resources, and scope, beneficiaries can rest assured they are reviewing the most current information. In this mini demonstration, you will learn how Project Managers and Accountants can quickly update components of the Project and Plan while instantly updating the results in Project Performance and Resource Utilization.
Download now to watch this seven minute mini demonstration to see how updating project plans is made simple with Deltek Vantagepoint.
Presenter:
Rana Blair, Senior Consultant at Full Sail Partners
Make sure to check out all the demos in the Powering Project Success with Deltek Vantagepoint series.