Powering Project Success with Deltek Vantagepoint – Different Ways to View & Manage Resources in Deltek Vantagepoint
Unlock the full potential of Deltek Vantagepoint's Resource View with our upcoming mini-demo, "Different Ways to View & Manage Resources in Deltek Vantagepoint". Join us for an enlightening session that will demystify this powerful tool and make it an indispensable asset in your resource management toolbox.
Resource View is a versatile and powerful feature designed to help you gain insights into your team's scheduling and utilization. Our Principal Consultant, Terri Agnew, will guide you through the three different capacity views including:
Planned Hours:

Gain clarity on your team's scheduled workload with a simplified explanation, ensuring effortless data interpretation.

Scheduled %:

Easily identify properly scheduled, under-scheduled, or over-scheduled resources using the "heat map." We'll break down the calculation for a clearer view of your team's allocation.

Utilization %:

Explore resource utilization, encompassing billable projects and those included in scheduled, and utilization. We'll provide a step-by-step calculation to track against target utilization effectively.
Terri's expertise will equip you with the knowledge needed to maximize the Resource View's potential. Don't miss this opportunity to enhance your resource management capabilities! Reserve your spot for the mini-demo on September 27th at 1pm ET, and gain a deeper understanding of Deltek Vantagepoint's resource management features.
In order to access Resource View you will need Resource Planning Licensing.


Mini-Demo 15-minute demo,
15-minute Q&A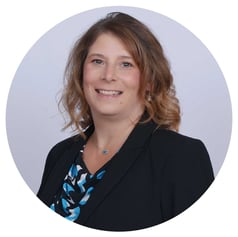 Presenter: