Is Deltek Vantagepoint Planning Ready for You?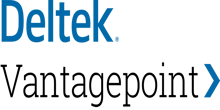 Deltek Vantagepoint is the reimagined and improved version of the long-time leading project-based ERP, Deltek Vision. While many people easily accept and embrace change, others proceed with caution and have more questions. Being that projects are the lifeline for professional services firms, it's important to understand how the upgrade from Vision to Vantagepoint will impact those that are responsible for managing and delivering projects. Whether you're excited to start using Vantagepoint, hesitant to make the upgrade or have already transitioned from Vision to Vantagepoint, this webinar is for you!
Join us on February 2, 2022, at 1:00 pm ET to learn about the differences between Vision and Vantagepoint from a leading resource planning expert, Rana Blair.
Presenter:
Rana Blair, Principal Consultant at Full Sail Partners
**All registrants will receive a recording of the presentation along with any presentation materials within 24 hours after the live event.
***Please note that a Zoom account is required to attend the live webinar. If you are prompted to login to Zoom to join the webinar, use your email address and password for Zoom. Your password is not the event passcode.