Powering Project Success with Deltek Vantagepoint – Choosing the Right Planning Report to Answer Your Burning Questions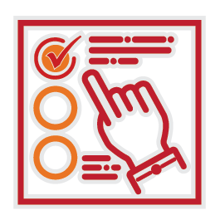 Sure, you have questions you know can be answered with reports in Deltek Vantagepoint. However, with the vast reporting capabilities of Vantagepoint, picking the right report and view can be confusing. During this mini demo, you will learn how to choose the right report by understanding the context for which each report was built. Furthermore, you will get to see each planning related output in the categories of staff management, project performance forecasting, and firmwide capacity management.
Download now for a 21 minute demonstration showing the different planning reports available in Deltek Vantagepoint.
Presenter:
Rana Blair, Senior Consultant at Full Sail Partners
Make sure to check out all the demos in the Powering Project Success with Deltek Vantagepoint series.