Powering Project Success with Deltek Vantagepoint –
U
tilize Schedule Dependencies for Resource Planning
With Deltek Vantagepoint Resource Planning, your project teams can keep a close eye on the schedule and identify potential project risks. And, with schedule dependencies, you can build four different types of relationships between your phases, tasks, and labor codes. Using these features, you can quickly see the project's overall schedule, easily update schedules as dates change, and understand how those changes impact other dependencies within the project.
Join us onWednesday, February 22 at 1pm ET to see how to create the four types of dependencies as well as three different methods for applying dependency relationships.


Mini-Demo 30 minutes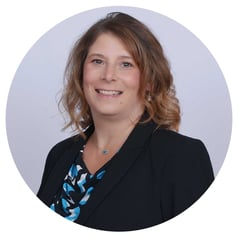 Presenter:
Terri Agnew, Principal Consultant
**All registrants will receive a recording of the presentation along with any presentation materials within 24 hours after the live event.
***Please note that a Zoom account is required to attend the live webinar. If you are prompted to login to Zoom to join the webinar, use your email address and password for Zoom. Your password is not the event passcode.