Rebounding and Staying Ahead of the Game: Attract and Retain Top Talent using Reskilling and Upskilling
Many professional services firm leaders are tackling the labor-related obstacles by evaluating their retention and talent acquisition programs. Part of this trend is to consider reskilling and upskilling as part of their talent management strategy. These are considered to ensure that the firm growth can stay consistent and progressive.

In this webinar, Senior HR Consultant, Tasia Grant, will explain what reskilling and upskilling is as well as the differences between each strategy. In addition, attendees will learn how these talent management strategies benefit both the firm and the individual employees. Also hear case studies about other firms in the architecture, engineering, and construction (AEC) industry who have successfully implemented these programs. Then the steps AEC firms can take to develop a program that caters to its talent management needs and goals.

Watch this webinar to learn more about the newest talent management trends – reskilling and upskilling – and how AEC firms are using these to stay ahead of the talent game.


Presenter: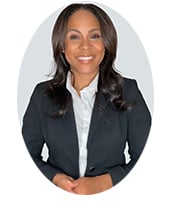 Tasia Grant, PHR, Senior HR Consultant