Tale of Two Firms: Tackling Business Intelligence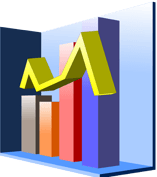 Ware Malcomb and Protean Design Group vary in size, location, services, and clients, but one thing they shared in common was the need to have actionable metrics at their fingertips. Both firms had developed extensive, but clunky and time consuming methods to provide company reports. Many times by the time the information was extrapolated from the system, reformatted, and presented to team members, the data was already out-of-date. Over the years, employees at both firms expressed a desire to consume their data visually. During this session, each firm will highlight the challenges they faced and why both firms landed on the same business intelligence tool, the Blackbox Connector for Informer. Attendees will learn more about how they were able to transform their Deltek Vision data into mouthwatering visuals and expedited their reporting process across their entire company.
Watch this webinar to learn how these two firms are making better business decisions using the data they already have!
Speakers:
Anna Skeete, Marketing Manager at Protean Design Group, Inc.
Bradley Mathias, Director, Financial Planning and Analysis at Ware Malcomb
Sarah Gonnella, VP of Marketing & Sales at Full Sail Partners