Top 5 Challenges with Talent Acquisition and How to Overcome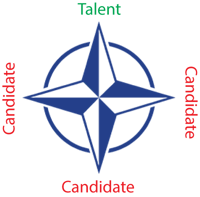 With a shortage of talent and increased competition, identifying qualified candidate is a daunting challenge. Firms can no longer afford to take a reactionary approach to acquiring talent. As a result, it is time to re-examine your HR process and tactics. During this presentation, we will discuss the top five challenges with talent acquisition and how HR professionals can overcome those challenges.
All registrants will receive an on-demand copy of the presentation.
Presenters:
Sarah Gonnella, VP of Marketing & Sales at Full Sail Partners
Vincent Fabello, Solutions Engineer at Deltek