Using Workflows to Automate Deltek CRM Information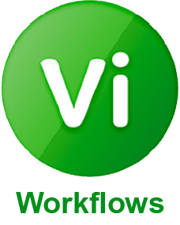 Have you ever wished that Deltek Vision could do some of the repetitive tasks you do on a regular basis? Well, you actually can by using workflows.
During this webinar, you will learn how to build Deltek Vision workflows to help automate your CRM information collection and management. Lindsay Diven, Senior Consultant at Full Sail Partners will introduce you to Vision workflows. She will then build three examples to demonstrate how easy workflows are to create. The examples will cover updating information and/or alerts in the Opportunity, Project, and Employee info center.
Presenter
Lindsay Diven, Senior Consultant, Full Sail Partners