Automate Your Invoicing Process with the Deltek Vision and Concur Connector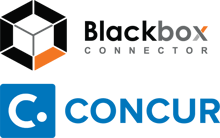 It costs $23 to manually process an invoice. After automating the process with Concur, it's just $4. That's reason enough to watch this webinar, but here's what else you'll learn:
• Reap the rewards of paying on time and never paying twice
• Increase your cash flow and Days Payable Outstanding
• See and control all your spending
• Automatically Integrate Concur and Vision to have the best in class spend management integrated with your powerful Vision ERP system
Concur Does More Than Travel and Expense!
You may know Concur for travel and expense expertise, but they also have a built-in solution for automating and managing the way you pay invoices. This webinar will show you what that can mean for your bottom line.
Presenter
Wendy Gustafson, VP of Finance and General Manager, Full Sail Partners