In the News
We're devoted to revolutionizing the way our clients do business. Sometimes that gets us noticed.

No big deal.
Erin's extensive experience in

both

client

and account

services

with professional services firms

makes her

a great addition

t

o the Outsourced Accounting

t

eam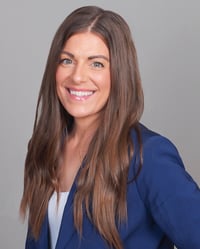 Due to increased demand, the Outsourced Accounting team has added Erin Haver as Staff Outsourced Accountant. In this role, she will assist clients who need outside resources to keep up with bookkeeping and financial reporting for their project-based firms. With this new addition, Full Sail Partners now has the capacity to service even more clients who are in need of accounting support.
"I am so very happy to have Erin on board with us," noted Wendy Gustafson, General Manager. "Her accounting knowledge and great attitude will allow us to assist more clients with their outsourced accounting."
Erin comes to Full Sail Partners with over fifteen years of experience in professional services. In her previous roles, she focused on both client and account services. Over her tenure in account services with professional services firms, she has managed accounts receivable including processing and recording of payments as well as handling banking procedures and reconciliation of ledgers. Additionally, Erin has been involved with the customization of daily and month-end reports.
With her belief in excellent customer service and desire to learn, Erin will be an amazing asset to the Outsourced Accounting team. Erin foremost understands the importance of actively listening to the specific needs of each client with solution options in mind. She also excels at providing one-on-one support to clients and believes strongly that communication is vital for superior client service. Her new position will ensure that Full Sail Partners continues to provide the best available outsourced accounting services.
"I am really looking forward to working with the Outsourced Accounting team at Full Sail Partners," stated Erin Haver. "I cannot wait to assist clients and can assure them that I have a proven history of reliability and exceptional skill in regard to bookkeeping and accounting."
For more information, please contact Full Sail Partners' Marketing and Communications Department or visit the Full Sail Partners' website at http://www.fullsailpartners.com.