In the News
We're devoted to revolutionizing the way our clients do business. Sometimes that gets us noticed.

No big deal.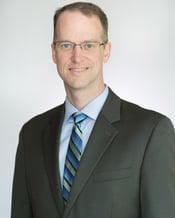 Full Sail Partners, a Deltek Premier Partner, is pleased to announce that Kevin Hebblethwaite, FSMPS, CPSM, has joined Full Sail Partners in a full-time capacity as a Senior Consultant. Kevin is familiar with what it takes to help firms improve information sharing and develop reporting capabilities across departments. The recent expansion of the Full Sail Partners' staff is a reflection of the firm's dedication to providing clients with the most talented professionals the industry has to offer.
As a Senior Consultant, Kevin will continue to help firms leverage their investments in the Deltek Vision platform to track, manage, and monitor results for their marketing and business development initiatives; streamline the proposal process through automation; and improve their client relationships. He will lead and expand Full Sail Partners' consulting services for the Client Feedback Tool, which helps professional services firms manage expectations and improve the overall client experience.
"I am thrilled to be a part of the Full Sail Partners' team," said Kevin. "I've spent most of my career developing professional service relationships, helping people improve their systems and processes. I look forward to continuing that tradition with Full Sail's current and future clients who seek to elevate the value they can extract from good information management.
Kevin Hebblethwaite has been involved in the Deltek community and the professional services industry for more than 15 years. Kevin served as the National President of the Society for Marketing Professional Services (SMPS) in 2012-2013. His previous experience as an engineering firm executive and familiarity with Deltek Vision across departmental functions allow him to effectively assist professional services firms in taking a more comprehensive and integrated approach to managing their marketing and business development information. According to Kevin, "Marketers have a unique opportunity in the professional services environment to become more data-driven contributors to their firms' strategic direction, and Deltek Vision provides a great platform to do so."
"Kevin is an important strategic addition to our team as we look to expand our service practice," said Sarah Gonnella, Full Sail Partners' Vice President of Marketing and Sales. "We are excited to have him take the lead in bridging together our consulting services for Deltek Vision and the Client Feedback Tool. His unique perspective, knowledge, and persistence make him the perfect fit to deliver the best possible results."
For more information, please email Full Sail Partners' Marketing Communications Department or visit the Full Sail Partners' website at www.FullSailPartners.com.
About Full Sail Partners
Full Sail Partners provides client-focused technology services and solutions for more than 1,000 professional services firms nationwide. As Premier Partners for Deltek and the Client Feedback Tool, Full Sail Partners helps project-based firms fully integrate their business processes by connecting their front end and backend systems. We seek to help organizations identify the critical resources needed to create a faster, more efficient, and cohesive business infrastructure.