In the News
We're devoted to revolutionizing the way our clients do business. Sometimes that gets us noticed.

No big deal.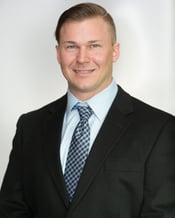 Full Sail Partners, a Deltek Premier Partner, is excited to announce the addition of Ryan Felkel as a Marketing and Communication Specialist. In this role, Ryan will join the marketing and business development team to identify new market verticals outside of the architectural and engineering industry. With the addition of Ryan, Full Sail Partners is prepared to expand their offering to a broader range of customers who may not have realized how our products can streamline their processes and increase their profitability.
"I am honored to be a member of the Full Sail Partners team," Ryan said. "Full Sail Partners has a world class set of products and services to assist project-based firms with managing their complex and growing needs. Their strong focus on customer satisfaction coupled with their great mix of products and services will assure that Full Sail Partners remains a valued and trusted partner to their customers well into the future."
Ryan has nearly five years of experience in energy markets. During this time, he was an accomplished proposal manager and marketing professional working for a company that provided demand side management services for electric and gas utilities across North America. It is his goal to utilize this experience to provide a fresh perspective and new ideas to foster relationships with these new market verticals.
"As a Deltek Premier Partner, our firm has led the charge in expanding and servicing new market verticals beyond the architectural and engineering industry." stated Sarah Gonnella, VP of Marketing and Sales. "Ryan's self-starter attitude and marketing acumen will help our firm continue to position our existing products and services into new markets. I'm excited to have Ryan join our marketing team to focus exclusively on targeting new project-focused professional service firms. We recognize the need to continue to service our existing clients, and therefore have split our existing marketing role into two. This allows our firm to have a dedicated marketing resource that will focus on customer satisfaction and ensure our existing clients know about new features, products and services, while Ryan focuses on these new market verticals."
Want to learn more about the Full Sail Partners' Team? Check out our crew!