In the News
We're devoted to revolutionizing the way our clients do business. Sometimes that gets us noticed.

No big deal.
New Services to Increase Firms' Accounting Bench-Strength
Full Sail Partners announces the addition of Outsourced Accounting as a new service offering to its clients. These services take the worry out of having the resources to keep up with bookkeeping and financial reporting for project-based firms. Additionally, these services are provided by accounting specialists knowledgeable in Deltek Vision and Vantagepoint.
"After increased client demand, we added these flexible outsourced accounting services to help our clients either scale up or scale down to their specific goals," stated Wendy Gustafson, General Manager. "Whether it's filling in for short- or long-term vacancies or improving accounting practices, we feel that Full Sail Partners is the perfect fit for our clients because of our Deltek Vision/Vantagepoint expertise and understanding of the specific needs of project-based firms."
As a Deltek Premier Partner, Full Sail Partners can ensure that all outsourced accounting consultants have the appropriate expertise in Vision and Vantagepoint. The services can provide all or as many bookkeeping and financial reporting services as needed including data entry, producing AR, and/or running reports. Clients can customize the services they need to fit their situations including flexible time frames. Moreover, Full Sail Partners utilizes accounting best practices to achieve the greatest efficiency.
The Outsourced Accounting team is being spearheaded by Dale Busbey. She has 30 years of experience in accounting and bookkeeping for both the public and private sectors including professional services firms, consumer companies and government agencies. To provide value to clients, the outsourced accounting services will include entering/maintaining Hub records, verifying, posting and running timesheets and expense reports, transaction entry and reconciliation, billing, reviewing accounts receivable, project budgets, running monthly financial reports, bank reconciliation and managing accounting periods.
"I loved being an account manager and working with my clients. I was consistently asked for this type of service from my clients and feel lucky that now I'm able to provide it for them," stated Dale Busbey. "I feel that this is a great move for me because I am using my expertise to continue to help them meet their goals. This will allow us to expand our offerings to complement our consulting and implementation services."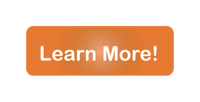 For more information, please contact Full Sail Partners' Marketing and Communications Department.