In the News
We're devoted to revolutionizing the way our clients do business. Sometimes that gets us noticed.

No big deal.
Nick's dedication to the overall quality of applications

with Blackbox Connector paves the way for a promotion

.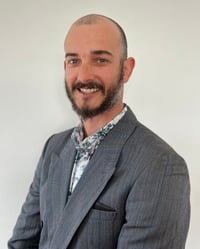 Full Sail Partners, a Deltek Premier Partner, is excited to announce the promotion of Nick Genade to Senior Quality Assurance (QA) Engineer with the development team. He has already proven himself a quality assurance professional and dedicated to the field with over ten years of extensive experience in the IT industry. With this promotion, Nick has been tasked with developing and implementing comprehensive test plans, test strategies, and test approaches for .NET applications hosted in Azure, considering factors such as application architecture, business requirements, testing objectives, and risk assessment.
"As Senior QA Engineer, Nick is ready to progress even further with his management of quality assurance testing utilizing his prior knowledge of the development of and issues pertaining to the Blackbox Connector solution," noted Pete Nuffer, Director of Solution Development.
Previously working as a QA Engineer for the Full Sail Partners' Development team for over seven years, Nick is very focused on code being to a certain standard when it comes to the Blackbox Connector environment. Due to his demonstrated expertise in testing .NET applications hosted in Azure, his strong technical skills, and his contributions to the overall quality of the application through effective planning, design, execution, and analysis of testing efforts, he is well suited for this promotion. Furthermore, Nick's leadership and mentorship of junior team members make him a key player in the further development of Full Sail Partners' innovative efforts.
With Nick's promotion to Senior QA Engineer, he will have even more opportunities to discover, determine, and implement the best testing strategies which will lead to even better results. Thus, there will now be even more enhanced user experience and reliability. For the current and future clients that utilize the Blackbox Connector solutions, they will benefit greatly from Nick's new role.
For more information, please contact Full Sail Partners' Marketing and Communications Department or visit the Full Sail Partners' website at http://www.fullsailpartners.com.