Eric's programming and development

experience adds value and further strengthens the Development Team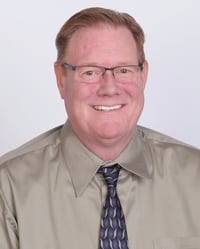 Full Sail Partners, a Deltek Premier Partner and creator of the Blackbox Connector, is pleased to announce that Eric Gray has joined the Development Team as a SQL Developer. Eric focuses on data migrations and merger and acquisition data loads, the creation of custom reports and automation in Deltek Vision and Vantagepoint. In this role, he collaborates with clients and key stakeholders to help provide enhanced analytical insight into the information that impacts their business.
"We are excited to have Eric be part of the Full Sail Partners' Development Team," said Peter Nuffer, Full Sail Partners' Director of Solution Development. "He offers a lot of experience and brings enthusiasm to the team. His positive attitude and strong work ethic helps to create an even better experience for our clients further strengthening our team."
Eric comes to Full Sail Partners with experience in SQL programming, reporting, product development and designing process automation. Furthermore, he has a strong background and understanding of database development and migration practices. His hire further strengthens the capabilities of the Development Team and provides more opportunities for the team to help clients accomplish their database, process, and system improvement initiatives.
"When considering what more we can offer to our clients to support meeting their initiatives, we knew that bringing Eric's experience to the team would be the right move. We're looking forward to Eric and our clients' continued successes," stated Wes Renfroe, VP of Technology."
For more information, please contact Full Sail Partners' Marketing and Communications Department.