Michael Kessler, PMP
"Full Sail Partners' Deltek Vision User Groups allow finance and marketing professionals to come together virtually to do more for their business."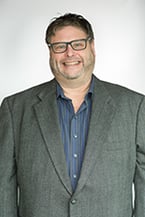 Professional History
Michael Kessler, PMP is a Principal Consultant at Full Sail Partners providing resource planning and finance consulting, along with mentoring other consultants. With more than 30 years of experience working in and around project-based accounting in both the government contracting and professional services industry, his experience includes overseeing accounting, auditing and finance operations. Michael's experience also includes working directly with Deltek providing system implementations and application support.
Michael's keen understanding of the Deltek Vision product, previous industry experience, and passion for helping clients has contributed to his ability to positively impact a firm's bottom line. Having worked with both US and international firms, he has a thorough understanding of how to facilitate firms through a successful implementation.
Specialties
Resource Planning | Project Controls and Reporting | Revenue Recognition | Overhead Allocation and Distribution | Cross Charge Strategy | Multi Company | Multi Currency | Purchasing and Asset Management