Wayne Johnstone
"Full Sail Partners is a broad reaching company that offers both products and services to help project-based firms nationwide. This breadth and depth of products and expertise makes our team a true solution provider."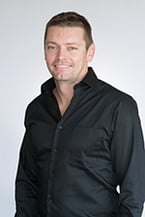 Professional History
As a member of the product development team at Full Sail Partners, Wayne Johnstone, Solutions Architect, is responsible for the development of custom solutions to automate critical business processes professional services firms. Wayne boasts an extensive background in .NET development, SQL programming, and solution architecture surrounding web based development technologies.
Wayne has worked for several firms as a Senior Developer, including NEC UK, and has built out custom applications and Business Intelligence solutions using everything from T-SQL C#, and has familiarity with all modern web technologies like JSON, XML, and jQuery.
Specialties
C# | VB | SQL 2012 | ASP.Net | .Net framework up to / including .Net 4.5 | Visual Studio 2013 | LINQ | JSON | XML | jQuery | TFS | IIS | ASP.Net | Microsoft Exchange 2013 | Bootstrapper | Output Caching (pages and controls) | LLBGEN (Entity Framework) | HTML | CSS and JavaScript | .Net 4.5 Bundles (JS and CSS) | XML SOAP Webservice | REST | Silverlight | MVC (Basic) | AJAX | Active Directory | Windows Services