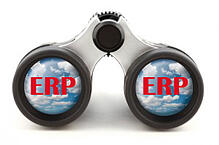 Recognizing the need for an ERP system and searching out the correct solution can be a daunting task for any size firm. Those investing in an ERP realize it takes significant time and money and is a decision that will impact your firm for many years. However, the following five mistakes made during an ERP search might be less obvious:
1. Not evaluating your company's overall processes.
Ideally, ERP will have a positive impact on every aspect of your firm, from business development to project tracking to forecasting to billing. Ask yourself these questions:
How many disparate systems do you have?
Do you have a CRM system?
If not, how are you currently tracking leads, creating proposals, forecasting sales and winning new business?
Does your time keeping system talk to your payroll system or your billing system?
How do all your disparate systems create your current overall process?
Where do you need improvement?
What results are you looking for from those improvements?
Your firm needs to understand how all of your current processes operate as a whole and the results you're after.


2.
Not matching an ERP system to your business.
If your firm is project-oriented, make sure your ERP is also project-oriented. Many ERP systems are generic, meaning they are not purpose-built. Recently, I had a prospect circle back with me. They went with the lower cost system. Less than a year later, they realized the mistake they had made. They knew they had to bite the bullet and do now what they knew they should have done the first go around. Just like when purchasing a car, you have to look under the hood and understand the capabilities or lack thereof with an ERP.
Make sure the ERP match your business needs now and will it continue to grow with you.
3. Not having executive support.
In our previous article, 8 Reasons an ERP System Implementation Succeeds, we discussed the importance of having executive support during an implementation. This role must understand the benefits the ERP will bring to the company and be an advocate supporting the implementation team. In addition to being the cheerleader for the implementation, the C-level executive needs to be involved in the search and selection of the ERP.
If the C-Suite lends their strategic vision and expectations at the beginning, it will set the tone for the rest of the implementation.


4. Not understanding the time and resource commitment.
When conducting an ERP search, have in mind who will be the champions of the implementation. Identify a strong Project Coordinator and an individual that will be the super user. Depending upon the size of your firm and the number of disparate systems you're replacing, the Project Coordinator could ultimately spend a great deal of their time on the implementation project. In addition, the super user will need to coordinate training for employees. Training doesn't end when you go-live. You need to anticipate some on-going training and periodic refreshing.
The goal of any implementation of an ERP system is to increase efficiencies, so make sure you dedicate strong resources and allow adequate time for training to ensure the implementation is a success.

5. Not investing in ERP for the long term.
In addition to choosing an ERP with a high return on investment as well as a suitable total cost of ownership, you need to consider your ERP system and your ERP vendor as a long-term partner. ERP is a significant investment that you will live with for years, if not decades. Make sure the ERP will grow with your firm and you have established a strong relationship with the firm and consultants that will implement your software.
How long has the ERP provider been in business?
Is ERP their primary focus?
Does your vendor understand your business?
Does the firm have references?
Are their user groups to obtain and unvarnished opinion of the system and the provider?
If something sounds too good to be true, it probably is. If you hear "we're just as good as X, but cheaper", steer clear.
By avoiding these common ERP search mistakes, your choice will result in a comprehensive firm management solution specifically designed for the unique needs of your firm. Let us know if you have any other tips, by leaving a comment. Thinking about migrating to an ERP system today? Make sure to familiarize yourself with these six data migration considerations.