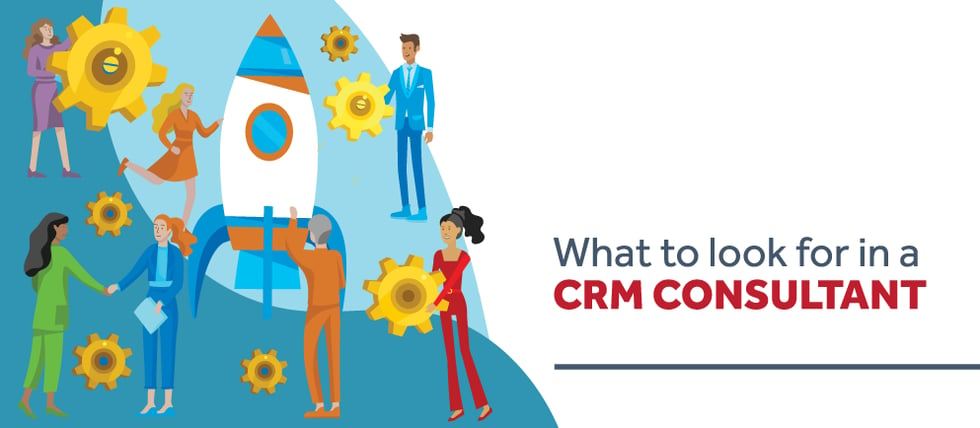 The other day I had a prospect call looking for a CRM (Client Relationship Management) software, but what he found was a CRM Consultant vs. a "salesperson." Don't get me wrong, I absolutely want to sell software…to the right fitting firm. As with most calls, this caller wanted to set up a time for a demonstration.
However, without understanding the prospect's challenges, and ultimately how the software will help the client's marketing strategy, a demonstration is futile. A CRM system isn't a magic bullet. So, when you are looking for new CRM software, it's important to also evaluate who will assist you beyond the sale. Below is what to look for in a CRM Consultant:
A Results-Oriented CRM Consultant Identifies Firm Needs
When speaking to a client or potential client, a CRM Consultant asks probing questions to evaluate the firm's current processes, its challenges, and ultimately what the client is looking to accomplish. As a CRM Consultant, it's important to understand the firm's level of sophistication related to marketing processes and measurement. Just like a growing baby, each firm is at a different growth stage.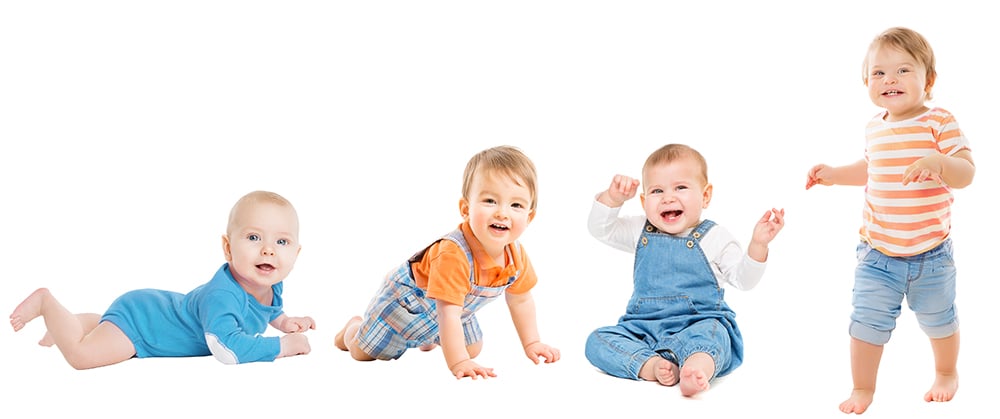 A baby must learn to roll over, crawl, stand, walk, and then run, and so must a firm. You can't expect to immediately start running. Some firms' processes are advanced despite the fact that they have no CRM system. Others have no processes at all. A firm must start somewhere. So as a consultant, it's important to understand the firm's marketing maturity before establishing a CRM implementation for that firm.

During the above-mentioned call, the prospect was a little taken aback when I told him that our system wasn't the right fit for his needs. Ultimately, he was looking for another type of software. Although it ended up not being a lead, the prospect was thankful for my honesty as I took the time to understand what his firm needed and helped guide him down a better search path.
A Vigilant CRM Consultant Engages Key Players Throughout Implementation
After establishing needs, it's important to make sure you have the right players. As outlined in this previous blog article, 8 Reasons for a Successful Implementation, it's important to ensure executive buy-in during the sales process. Just as important is having the right CRM champion, and with an ERP (Enterprise Resource Planning) system, it's important to get finance involved.
All these key players must be a part of not only the implementation but also the sales process. When involvement from any of these roles is lacking, the likelihood of success is lessened. It is the role of the CRM Consultant to make sure that these key players are established from the beginning and do their part through the implementation. These key people play a huge part in the rollout of the system and must also engage other end users to ensure all departments, divisions, markets, and offices are represented.
It is the Duty of a CRM Consultant to Look to the Future
When going through an implementation, a misconception that many firms have is that once the implementation is complete, so is the development of your CRM. Well, what worked today won't necessarily work tomorrow. As your marketing strategy and the competitive landscape change, your CRM system must continue to evolve.
Your CRM Consultant should look to resolve short-term and long-term needs, as well as think about strategic marketing plans. For example, do you plan to open a new office, go into a new market, or start a new service line? A CRM Consultant is there to guide your firm on metrics that would be valuable to access your marketing traction.
Your CRM Consultant Should Be a Strategic Partner
A CRM Consultant should be more than a trainer or a vendor. Treating one as such is a common mistake made by firms seeking to hire a CRM Consultant. So how do you know if you have a consultant or a vendor?
If we look at the basic definition of a vendor, "a person or company offering something for sale," we can see there is no value added beyond the sale. Whereas a consultant is "a person who provides expert advice professionally." A value-added CRM Consultant should have a background in marketing and be able to help your firm adapt the system to your marketing strategy.
A consultant will:
Ask strategic questions to better understand your business needs.

Provide best practices and facilitate your company in adapting the system to gain insight into metrics that matter.

Go beyond showing you how to

just

use the system.

Help you learn how to increase user adoption.

Look at ways to improve your business and your clients.

Understand your industry.
Bonus: The consultant uses the system in his or her own business.
Ultimately, your CRM Consultant should be a partner that understands your business needs and be someone you can rely on to help you as new needs arise. If your firm is looking to improve its CRM processes or looking for a CRM system, be sure to check out Full Sail Partners' CRM resources page. These resources include mini demonstrations, webinars, whitepapers, and more.