Beginning in 2020, the workplace environment saw a drastic change when the pandemic shut down nearly all in-person office work. Not expected by many, this dark and looming cloud forever transformed the workplace indefinitely. Zoom and video conferencing became an everyday alternative to face-to-face interactions at the office, and work from home became the only solution and not a privilege.
While many workers had to adjust to this new remote working model, businesses had to quickly adjust to this changing workplace climate. As a result, employers had to quickly adapt to allow this newly created remote workforce to able to get work done from anywhere with an internet connection. As stated in July 2020, Accounting Today's top VARs of 2020 noted that this is the year that has pushed the cloud over the tipping point largely because of the COVID-19 pandemic.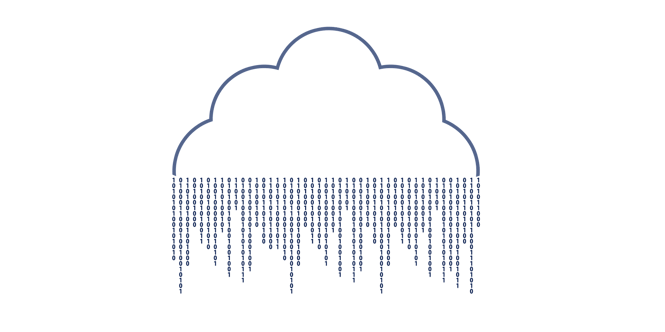 Now a year later, the forecast for the workplace environment has changed. Many firms accepted this back in 2020, but the businesses that held out hope that normalcy will return are now facing the reality that so many have accepted as the "new normal." While the Deltek Cloud has emerged as a solution to solving numerous challenges professional services firms faced by becoming a more remote workforce, there are also other benefits to consider when choosing to move to the cloud.
The Difference Between Fog and the Cloud
Cloud computing in itself by name can be confusing. Simply stated, on-premise or hosting your own software means that software and servers that run your Deltek solution are typically hosted within the four walls of your business. In other words, on-premise is similar to fog in that it is on the ground.
On the other hand, the cloud means that the software and servers used to run your Deltek solution are on an external infrastructure like Amazon web services. Additionally, software as a service (SaaS) is a component of the cloud.
The Brightside to the Deltek Cloud
There are so many misconceptions about the cloud and the entire idea can seem daunting. To put your mind at ease, here are some benefits to taking your Deltek Vision/Vantagepoint system to the Deltek Cloud.
Fast and Easy Upgrades – Always have the latest and greatest version of your Deltek solution without the need to tie up valuable IT resources for software and hardware upgrades.
Off-Site Data Replication – Protect your data from an unexpected natural disaster with multiple backups in multiple data centers.
Secure and Reliable – Data is secured and monitored 24/7 to standards set by the American Institute of Certified Public Accountants and reported on Service Organization Controls (SOC) audit requirements.
Access from Anywhere at Anytime – Workforces are more mobile and remote than ever, give your teams secure access to your Deltek solution from anywhere with an internet connection.
Easily Grow and Expand – As your company grows, so can your Deltek Vision/Vantagepoint instance by simply adding users to your license, not hardware which tremendously helps during the acquisition and expansion process.
Cost Effective – Eliminate costly and time-consuming software and hardware upgrades and ongoing maintenance hassles and the people and time required to support this making future costs predictable.
One Subscription Fee – Using the Deltek Cloud allows you to pay one subscription fee that can be easily budgeted for year after year allowing you to use IT budgets for projects that can improve your firm's productivity and effectiveness.
Should the Deltek Cloud be in Your Firm's Forecast?
It's easy for us to assume that since we made it through the crisis created by the pandemic without the Deltek Cloud, then we can continue on with our newly crafted workaround solutions. While this seems logical, there are other reasons to consider the cloud. Take a minute to review the following questions:
Does my firm have aging hardware?
Do we have plans for growth in the near future?
Is our workforce becoming more remote and mobile?
Are we getting ready to upgrade from Deltek Vision to Vantagepoint?
Is you said YES to any of these questions, then it's time to take your Deltek product to the cloud.
No Umbrellas Needed for the Deltek Cloud
When it rains, it pours. Well, with the Deltek Cloud, it pours with even more benefits. For starters, nothing really changes for your firm or employees. The Deltek Cloud offers the same power of Vision/Vantagepoint and the same functionality your teams are accustomed to using on a daily basis. Furthermore, your employees get unlimited access to the Deltek University eLearning content at no extra cost so they can continue to build on their knowledge and improve how your firm uses Vision/Vantagepoint. Lastly, making the move to the Deltek Cloud is simple and can be done in 24 hours or less in most instances. Above all, by choosing the Deltek Cloud, your firm will be resilient to any workplace climate change going forward.