Simply stated, strong client relationships are fundamental for thriving professional services (PS) firms. Therefore, proactively creating a positive client experience (CX) should be at the core of a PS firm's mission. As simple as this effort may seem, many firms fall short in terms of meeting client expectations which inevitably becomes detrimental to their bottom line. However, there has been an influx in forward looking PS firms that are now dedicating resources to CX.
With this rapid growth and interest in CX for PS firms, the creation of a community dedicated to connecting likeminded individuals and firms has risen. CXps is the only client experience association dedicated to professional services firms. What once began as an annual conference has now evolved into so much more. The CXps community is now a nationwide network that offers monthly virtual meetups, regional in-person events, a rapidly growing library of CX content and so much more.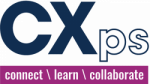 As a client-focused firm, Full Sail Partners is a dedicated partner of the CXps community with several members of the staff actively participating in the network and others joining this year. Furthermore, the 2021 CXps annual conference was hosted virtually from May 25th to May 27th. During this year's annual conference, trends and ideas were presented and breakout sessions allowed attendees to collaborate and share their perspectives. Additionally, Ryan Suydam with Client Savvy discussed the evolution of the CXps community and the future outlook of this rapidly growing network of CX professionals. If you are wondering what you missed, here's what some of the Full Sail Partners' crew members had to say about the CXps annual conference and community.
"As a CXps newbie, I learned a lot!"
As a first timer, I have long understood the necessity for firms to ensure a good client experience, however the 2021 CXps virtual conference was the first time I was introduced to the idea of firms actually focusing on the concept of CX in their overall business strategies. During the small group breakout sessions, I was able to discover several things about CX. First, firms appear to always be seeking to increase profits whether they consider themselves to be mission, vision or purpose driven, therefore CX is significant for that reason alone. Next, that employees, no matter what level, need to have a good employee experience (EX) in order to facilitate a good CX. We also learned that a great story about a positive experience goes a long way in CX and encourages both employees and clients to be loyal to the firm. Attending this virtual CXps conference offered me new insight and perspective on the real complexity of CX.
– Jennifer Renfroe, Marketing Associate
"The CXps conference is one I look forward to every year!"
The Client Savvy team did an excellent job revamping the traditional conference format into a truly virtual experience. In this experience, you worked hands-on with a community of peers to build your CX program together.
One session of the conference took us through making the business case for a CX firm initiative. We were inspired by Ryan Suydam to "win the heads" of our firm leaders to begin a CX program. Then we broke into small groups to discuss the challenges/opportunities of how a managed CX program can create value for our specific firm. We were provided a list of different options that ranged from easier ones like pricing our work to value, not market, and reducing non-value-added project work to more advanced methods like increasing share of wallet with clients and measuring client lifetime value. We were asked to pick one or two ways we can demonstrate the value that a managed CX program could provide.
During another session, we were challenged to "win the hearts" by using stories. Our firms have dozens of stories like the one great story of how a client was won or kept through extraordinary conditions. Andrea Mac from Prequal, LLC showed us how CX stories can optimize the value of client experience initiatives among colleagues and leaders. Again, we broke into peer groups to begin developing our story element library and how to use them.
The best thing about the CXps virtual experience was that it took somewhat nebulous ideas of client experience and put a framework and system around it. And, when you can do that, it helps A&E firms develop and grow a proactive and thoughtful client experience program at their firms.
– Lindsay Diven, CPSM, Blackbox Connector Sales and Marketing Manager
"Being a member of the CXps community gives you access to a wealth of knowledge!"
I've been participating in the CXps community for over a year after joining the 2020 annual conference. My first conference and the 2021 conference were both outstanding with great presenters. Whether it was your first time being exposed to CX concepts, or if you are a seasoned CX veteran, the conference has an incredible depth of knowledge for all experience levels.
Additionally, as a member of the CXps community, you are able to access the knowledge base that the Client Savvy team continues to grow and fill with reliable informational resources and contributions from members of the community. I personally contributed last year by creating a video, "How Marketers Can Use Client Feedback" for the Knowledge Sharing Modules (KSM) which Client Savvy releases on a monthly basis. Make sure to check out all the KSM sessions on their YouTube page.
This year, I'm looking forward to the regional meetups. During the "Making CX Happen" regional events, CXps community members will meet in-person to explore challenging CX problems PS firms face. I'm also a sucker for Ruth's Chris Steak House.
– Ryan Felkel, Marketing Manager
It's Never Too Late to Join the CXps Community
Did you miss the 2021 CXps Conference? No worries! You can join the CXps community whenever you're ready to take the first steps to improving the client experience your firm delivers. There are several levels of membership, and your level of commitment and participation is completely up to you.