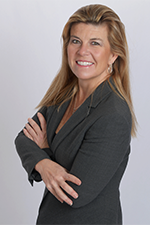 Full Sail Partners, a Deltek Partner and creator of the Blackbox Connector, is honored to announce that Valerie Kelleher has grown into a new role as a Sales Accountant. With over 20 years of accounting and finance experience, Valerie is great fit for the recently created Sales Accountant position.
As the Sales Accountant, Valerie Kelleher will be managing the accounting for software sales, SaaS renewals and maintenance billing. With an increase of clients moving to the cloud, Full Sail Partners wanted to ensure client renewals were managed with consistency. She has previously served as an Account Manager for Full Sail Partners servicing our southwest region clients.
"Over the years many of our firms have preferred the convenience of a cloud subscription and have migrated to the cloud. Valerie's attention to detail made her the perfect candidate to manage the renewal process," Wendy Gustafson, General Manager at Full Sail Partners explained. "Even more, I am more than confident that Valerie is the perfect person to fill this new role as we continue to grow as a company."
Valerie Kelleher has been active in the Deltek community for five years as an Account Manager at Full Sail Partners. Additionally, she has an extensive accounting and finance background that combined with her experience with Deltek clients, gives her the unique skill sets to continue to provide top notch service to our clients.
"I am completely overjoyed with my new opportunity as the Sales Accountant," stated Valerie Kelleher. "I have learned so much about the value of Deltek products for our clients and this opportunity is going to give more chances to learn more about the Deltek ecosystem."
For more information, please contact Full Sail Partners' Marketing and Communications Department.