Are you ready? Year-end is upon us. As part of a yearly tradition, we are providing you with resources and reminders to assist your firm with year-end processing. Check out the information below, and let us know if you have any questions.
Don't Forget Your Deltek Vision Year-End Processes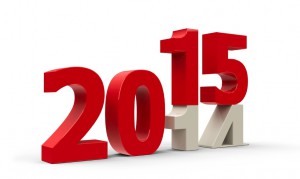 As we come into the holiday season many of us in accounting face the coming season, not only with the joy of family and friends coming together, but with a sense of impending dread – YEAR-END and TAX SEASON are looming – ugh - have another drink.

W-2s - 1099s - journal entries - checking and double checking each number! Auditors - shareholder meetings - endless explanations' of what the results mean (even though you have been saying for the past 6 months) - Oh the joy of the season!

As we go through the year-end process there are mistakes we (and others) make that are easy to recover from like entering the 15 page depreciation journal entry "backwards" at midnight sitting in your semi dark office chugging your 15th pot of coffee. Some are more difficult – like removing all the lower levels of your work break-down structure (did that once – glad our backups worked). So outside of deleting the database, what are some of the items in Vision year end processing that are hard to recover from?
Is Your Deltek Vision System Year-End Process Stress Free?
Year-end is always a stressful time of year, but it doesn't have to be. As with everything else in the world of Accounting, planning and preparation is the key to a successful and stress-free year end. Check out this article talk provides a few tips to make your year-end close just a little easier.
Webinar: Stress Free Year-End Process - Yes You Can!
Join our on-demand webinar to see how you can make your year-end stress free. Our panel will provide insight into best practices, tips to close your books with ease, and focus on those "gotchas" on year-end processes. See what our panel says about the following year-end items:
How to make your process efficient
Avoid disruption to production
Communication topics to provide your staff and management
Saving money by evading closing obstacles
Deltek's Year End Resources
Deltek Customer Care is working to assist you with year-end activities. You can now take advantage of year-end resources:
Year-End Forums
Phone Menu Guidance
Year-End Info Center
Quick Chat Guidance
Year-End Guides & Videos
We hope these resources serve as good reminder. Best wishes from the Full Sail Partners' staff! Wishing you a prosperous 2014.
It's Time to Upgrade! Regulatory and Year-end Updates Available ONLY on Vision 7.2 or 7.3
Working in the most recent release of your Deltek solution ensures your firm is benefiting from all the features and enhancements engineered into the latest versions of Vision. Your support and maintenance plan entitles your firm to download the latest version of your product here if you're not up-to-date!
Important Note Regarding Year-End Regulatory Updates in 2014
Year-end updates in 2014 will be supported only on Vision 7.2 and Vision 7.3. Regulatory updates for releases prior to Vision 7.2 will not be delivered.
Check out the Deltek Support Assurance Product Lifecycle on the Deltek Customer Care Connect website for the latest information on your product's status and definitions of the support delivered in the Active, Maintenance, and Sustaining phases.
Is Your Firm Prepared for Deltek Vision 7.3?
Because of Microsoft's de-support of Windows XP in April 2014, Deltek can no longer support the Windows XP client operating system beginning with Vision 7.3 and extending to future releases.

The following client operating systems will be supported for Vision 7.3:
Windows 8 or 8.1
Windows 7
Windows Vista
Additionally, to use this new version you must ensure that .NET Framework 4.5 or 4.5.1 is installed. For more information on the .NET Framework and to determine how best to deploy the 4.5 or 4.5.1 release within your organization, please refer to the Microsoft web site at http://www.microsoft.com/net.