Creating content that attracts the ideal client is a crucial part of a digital marketing program. This content educates the potential client through the process and highlights the firm as the best choice for the project.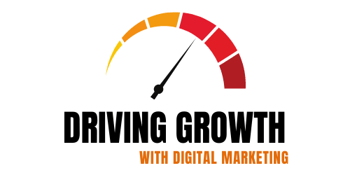 Through the "Driving Growth with Digital Marketing" series, we've learned about creating personas (ideal client), setting goals, and outlining a content strategy. Now it's time to create new content to fill in the gaps from the previously completed Content Audit.
Brainstorming with an Inbound Focus
Marketers may already have a sense of what type of topics to cover in their new content development. These ideas might have been thought of in proposal or presentation preparation, interactions with business developers or project managers, or observing industry trends.
However, take these ideas a few steps further by brainstorming with an inbound focus. Identifying what would attract an ideal client to the content draws them into the digital platforms like the firm's website or social media channels. During the brainstorming sessions, ask the following questions when evaluating topic ideas:
Who will be reading the content? For how many audiences will you be creating content? This goes back to the persona development and creating content that appeals to the persona(s).
What problem will you be solving for the ideal client(s)? Ideally, your firm provides services to solve the clients' challenges. The marketing content should educate this same audience as they begin to pinpoint and address their issues. Refer to the decision-making funnel to identify the questions for each step in the funnel.
What makes your firm or point of view unique? How is your firm different from the other A/E/C firms in town? Do you have a unique offering, specialist, technology, or brand voice? Maybe it's how or why your firm approaches a design challenge a certain way? If it's difficult to decide what makes your firm unique, try taking a piece of industry news or trend then applying your firm's point of view or opinion about it. This combines trending content, while allowing the firm to stand out.
What content formats will be the focus? It's not about what content format your firm WANTS to create but meeting the audience (ideal clients) where they are. That's why the persona development work is so important. For example, marketers may be tempted to create a firm podcast, but learn that the targeted persona prefers to read. Knowing this before launching the podcast may save the firm time and resources.
What channels will be used to share the content? Just like the content formats mentioned above, determining the social media channels should be based on where the ideal clients are, not where your firm wants to be.
This focused brainstorming technique will result in the content development plan.
Writing a Content Development Plan
Once the list of topics for new content is developed, now it's time to get to work. Writing a content development plan and treating it just like any project or proposal plan is the best way to ensure it gets done.
Items to outline in a content development plan include:
Who's creating what piece?
Who's contributing to the piece (the subject matter expert)?
What additional resources or skillsets are needed?
What type of graphics or media is needed?
Where is it going to be published?
When it's going live?
In smaller firms, this may all be completed by one or two people. In larger firms, this might be managed by an entire department. Either way, it eventually gets put into a plan and publishing schedule.
Keeping SEO in Mind
There is so much information about search-engine optimization (SEO). In fact, a future article in this series is going to be dedicated to SEO. But it's worth thinking about SEO while brainstorming and creating new content.
One method for brainstorming new content ideas is to do keyword research. Ideal clients are most likely searching for answers on search engines, like Google. And those search engines along with tools like Moz and Semrush can provide marketers with keywords to help with new content ideas.
As the new content is being developed, make sure that those keywords and phrases are used in the content titles, body, images, etc. when it's published.
Getting Started
Hopefully, you now have some ideas on how to create the right content to attract ideal A/E/C clients. You know how to brainstorm new content ideas, write a content development plan, and keep SEO in mind as new content is created. It can feel overwhelming, but firms don't need to create a lot of content, just high-quality content that helps the ideal client move through the decision-making funnel. Focus on creating the amount of content your firm has the resources for. In the next installment of the "Driving Growth with Digital Marketing" series, you'll learn ways to repurpose that content to extend its life. It's about working smarter, not harder.