For more than three decades, the construction industry has trusted ComputerEase Construction Software to help ensure contractors are able to manage their construction projects while adhering to the unique accounting challenges this industry faces. As one of the first construction software developers, ComputerEase has become the industry leader with its evolving and innovative construction and accounting solutions for contractors of all sizes. Additionally, ComputerEase was one of the first to introduce innovative features like dashboard reporting to allow users to make critical decisions based on actual data.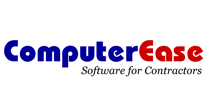 After 36 years of continued success and growth, ComputerEase caught the attention of Deltek, the leading software solution provider for over 30,000 project-based firms such as architectural and engineering firms, and management consulting firms to name a few. Due to this, Deltek and ComputerEase decided to join forces in August of 2019 to create Deltek + ComputerEase. This new partnership created when Deltek acquired ComputerEase marked the beginning of a new era for the construction management software industry.
Benefits of the Acquisition
Deltek left in place the previous upper management led by John Meibers who had been the ComputerEase President for 22 years. Therefore, the original company vision and dedication to providing great customer experiences through excellent support and training remain in place. With the addition of Deltek, new strategic positions were added to accelerate product development and innovation, and 24/7 support became available for customers, employees, and partners.
Even more, Deltek is now leveraging technologies it already uses in other software products such as GPS, complex integrations, and access to the internet of things (IoT) to further enhance Deltek + ComputerEase's existing capabilities. Deltek is also using its experience to develop a product roadmap to deploy new features quickly to address the ever-growing needs of their construction management customers. These new resources will help to continue to drive innovation of their existing product offering which will better serve clients long into the future.
Why Deltek + ComputerEase?
Deltek + ComputerEase is known for being innovative and user-friendly which is why they are the leaders in construction management software. With job cost accounting being the lifeline of the construction management industry, Deltek + ComputerEase integrates project management, purchasing and inventory, subcontracts, HR and payroll, and accounting functions into one system. As a result, firm leaders can easily access advanced and comprehensive reporting tools that allow for them to ensure continued profitability based on accurate firm data.
Why Full Sail Partners?
Full Sail Partners has been a dedicated and trusted Deltek partner for over two decades, and our staff, collectively, has over 275 years of experience with Deltek products. Our team of accounting, business development and marketing, project management, and technology experts are well versed in the nuances and complexities that project-based firms deal with on a daily basis. As such, expanding our partnership with Deltek to offer construction management clients a software solution designed to meet their unique needs was a no brainer.
Get to Know Deltek + ComputerEase
ComputerEase has embodied the philosophy of putting the customer first, and Deltek + ComputerEase continues with the understanding that strong relationships with clients and partners is what makes great companies thrive. As a team, Deltek + ComputerEase are committed to continuing to improve their software solutions to help their customers increase the profitability of their projects. Make sure to keep up with the future Deltek + ComputerEase innovations that can help your construction management firm become an industry leader.