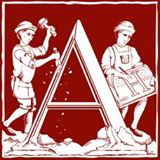 Full Sail Partners is proud to announce that Anderson Hallas Architects, PC was a finalist for a 2015 Deltek Project Excellence Award in the Biggest Business Impact Category. Deltek specializes in providing project-focused enterprise software and information solutions for professional services firms and government contractors.
Deltek's annual Project Excellence Awards recognizes firms that use Deltek products to achieve remarkable success in various categories. This year, Deltek honored selected firms for five categories, and Anderson Hallas Architects was a finalist for the Biggest Business Impact award. This award recognizes organizations who received the biggest benefits and ROI using a Deltek solution.
During 2014 and 2015, Anderson Hallas Architects migrated to Deltek Vision with the assistance of Full Sail Partners. This migration from their existing disparate systems to Deltek Vision allowed them to centralize and integrate their financial, operations, marketing and business development, project data, and human resources into one system.
"We used to track everything in separate places (timesheets, marketing, labor utilization, weekly status, personal project memories, etc.). Each category of information had its own 'home' – a custom program, an Excel spreadsheet, a Word document or our individual brains – there was a lot of time, effort and duplication in updating and retrieving information. Now, it's literally the click of a button," explained Nan Anderson, FAIA, LEED AP, Principal with Anderson Hallas Architects.
As a result, Anderson Hallas Architects now has increased visibility into firm-wide metrics, improved cost control and resource planning, and delivers more projects on time and on budget. The implementation of Deltek Vision has influenced their thinking about how to approach marketing and business development and provided a centralized and integrated business better able to serve and respond to clients.
"For a firm their size, Anderson Hallas aimed for massive transformation in information management, and achieved it," stated Sr. CRM Consultant, Kevin Hebblethwaite, FSMPS, CPSM. "They demonstrated what is possible with unified goals and commitment - working with them was a blast."