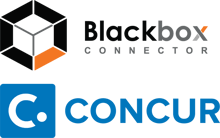 Full Sail Partners is pleased to announce that the Blackbox Connector for Concur and Deltek Vision is now available in the Concur App Center. The Blackbox Connector for Concur and Deltek Vision provides Concur clients who use Deltek Vision with a solution to more effectively manage project expenses with near real-time exchange of data between these two industry leaders, allowing bi-directional synchronization of projects, work breakdown structure, employees and completed expense reports.
"We selected Concur because they are the best in class for expense reporting both for end-user simplicity, as well as the breadth of customization and options for the accounting staff. We are excited to have our Blackbox Connector available in the Concur App Center. This will allow our clients to marry the elegant user interface of Concur and the power of Vision to reduce their time spent on submitting expense reports, and provide more control and visibility on spend for the company," said Tanya Drake, Director of Add-on Technology for Full Sail Partners.
Concur is the world's leading provider of integrated travel and expense management services and solutions. Offering apps with streamlined integration with Concur Travel, Expense and Invoice products, the Concur App Center delivers innovative functionality in key categories such as finance, regulatory compliance, enterprise identity, traveler productivity, travel management and much more. For more information, visit https://www.concur.com/app-center.
Additionally, having completed training by Concur on Concur methodologies, Full Sail Partners is now a Customer Success Partner with Concur. As a Customer Success Partner, Full Sail Partners is now better equipped with insider information and deep product knowledge so you can spend less time setting up Concur and more time enjoying faster deployments and greater returns on your Concur investment.
For more information, please contact Full Sail Partners' Marketing and Communications Department.