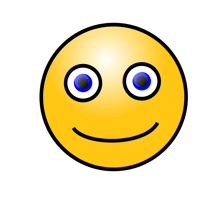 Establishing meaningful key performance indicators (KPIs) is vital if your firm is committed to data-driven decision making. First, you will need to determine what most clearly correlates with your company's goals. A simple way to think about KPIs is that you can only improve what can be measured, and using today's business intelligence (BI) offerings, measuring KPIs can be especially precise and easy to do. Let's look at some trends in BI and the connection to KPIs.
Easier data discovery
It used to be that data discovery was only done by IT experts who created reports about crucial information regarding KPIs. This process could take many days, and by the time a report was generated, the information was irrelevant. With the continuing simplification of BI, more people can now have access to real-time analytics. Using simplified BI, anyone can drill down into the data and find answers to important questions which are related to KPIs.
Visual Analytics
For non-analytical people, visualizations are helpful to digest key information. They activate the brain's recognition capabilities and enable people to detect patterns in charts and graphs. Rather than having to discover data buried in tables over multiple pages, visual analytics allow for decisions to be made quickly and are a much more efficient way to evaluate KPIs.
Self-service Business Intelligence
More and more business users are accessing BI solutions to make faster and better-informed decision. Each company has unique goals and so does each department. To measure specific KPIs, customized BI dashboards can be created with the features relevant to each user. These dashboards are viewed in a single screen providing immediate, accurate and up to date visual status reports.
Mobile Business Intelligence
Today's fast paced business environment requires that people have access to critical BI anywhere, anytime. With increased accessibility and improved smartphones, BI can also be analyzed on mobile devices. Companies that use mobile BI can stay ahead of the competition because there is always access to important data for decision making and gauging KPIs.
Cloud Business Intelligence
While most BI software has been hosted on-premise, the increase in on-demand data access has led to cloud BI. There are many benefits of a cloud BI solution. It is easy to install because it is an internet-based software, adding new users is a simple and the cost is low. Cloud BI is an option for companies of all sizes within an industry that provides an instant way to assess KPIs.
Being Proactive with Business Intelligence
All firms strive to be successful and creating KPIs allows them to measure success and avoid potential negative outcomes. Using a BI solution, firms can be proactive by visually seeing KPIs and making quick decisions based upon critical information. The two go hand in hand and together they help firms make sense of it all.