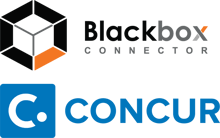 Full Sail Partners, a Deltek Vision Platinum Partner, announced that Concur®, an SAP company and the world's leading provider of travel, expense and invoice management solutions, has recognized the Full Sail Partners with the 2017 Rising Star Solution Provider of the Year Award at Concur Fusion 2017.
Full Sail Partners' Blackbox Connector for Deltek Vision and Concur provides a seamless integration between Deltek Vision ERP and Concur Expense Management.
"We are honored to receive this award for our work with Concur to enable our clients to improve spend management for expenses and invoices for their professional services firms," said Tanya Drake at Full Sail Partners. "The Blackbox Connector allows project-based firms to utilize the power of Deltek Vision and integrate it with the elegant user interface, additional controls and reporting available from Concur. This integration gives firms better visibility and control of their corporate spend for expenses and invoices."
The Blackbox Connector is a ready-to-deploy integration suite focused on keeping professional services firms centered on efficient production by connecting their critical business systems to the outside world.
"The 2017 Concur Solution Provider of the Year awards recognize and celebrate the innovation and business value that program partners deliver to our mutual customers," said Sachin Vora, Senior Director, Global Business Development, Concur. "Congratulations to Full Sail Partners for being awarded the Rising Star Solution Provider of the Year. It is a clear recognition of the commitment to excellence in partnering with Concur and creating lasting value for our joint customers."
For more information, please contact Full Sail Partners' Marketing and Communications Department.