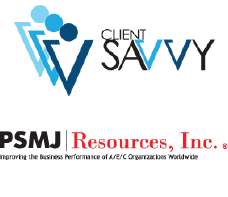 Full Sail Partners, a Deltek Platinum Partner, is pleased to announce that it has been selected as a recipient of the 2018 Premier Award for Client Satisfaction by PSMJ Resources and Client Savvy, creator of the Client Feedback Tool. This recognition only goes to firms involved in the AEC industry who have gone above and beyond to deliver a truly exceptional client experience.
The success of professional service firms depends on creating strong client relationships, specifically through the service delivery of a project. Full Sail Partners recognized this need not only for its own firm, but for others in the industry. In order to gain consistent feedback on their projects, Full Sail Partners identified a need to streamline and automate the process for Project Managers. This endeavor resulted in creating their first Blackbox Connector to share data between Deltek Vision and the Client Feedback Tool.
"Among other aspects of our CX strategy, Full Sail Partners has found great success in consistently using the Client Feedback Tool to gauge client insight and make appropriate changes to improve the client experiences," stated Sarah Gonnella, VP of Marketing and Sales. "We are greatly honored to be recognized with this Premier Award for Client Satisfaction."
For more than 40 years, PSMJ Resources, Inc. has been recognized as the leading publishing, executive education, and advisory group devoted completely to improving the business performance of A/E/C organizations worldwide.
Recipients of the Premier Award for Client Satisfaction are determined using data collected from 280,000 surveys across 300 firms. Based upon the surveys, firms which really stand out regarding client feedback are given this prestigious designation. The 2018 award winners will be recognized at the October THRIVE conference put on by PSMJ in San Diego.
"Full Sail Partners sets themselves apart from competition through creating great experiences and outcomes for their clients," stated PSMJ Resources Founder and CEO Frank A. Stasiowski, FAIA. "As we hear more and more frustration from architects and engineers about downward pressure on fees, delivering a best-in-class client experience is one of the best ways to differentiate your firm."
Client Savvy works with professional services organizations whose success depends on strong client relationships. Their commitment to clients is to help them align their client experience (CX) strategy, implementation, and measurement initiatives with their top strategic priorities.
"Firms committed to delivering great client experiences are twice as likely to be recommended by their clients, three times as likely to realize above-average financial returns, and consistently attract and retain better employees. Full Sail Partners commitment to listen and act is a foundational component of every great client experience strategy."
For more information, please contact Full Sail Partners' Marketing and Communications Department.